Personal Protection Specialists Available
International Protection Group, LLC (IPG) was established in 1989 in New York and is the parent company of International Protective Service Agency (IPSA) and the Executive Protection Institute (EPI). IPG and its subsidiaries have Regional Offices in Georgia, New Jersey, New York and Virginia. Services include providing Personal Protection Specialists for dignitaries, corporations, celebrities and private families on a continuous or emergency basis. We have a network of Specialists available to assist worldwide.
Protective Agents are trained, certified men and women of all ages who are capable of performance in business and social environments domestically or internationally. Our Personal Protection Specialists are experienced and selected for their assignments from among the prestigious Nine Lives Associates. The Nine Lives Associates have earned respect and recognition through the continuous professional performance of our members.
We operate full and part-time teams involved in the protection of recognized world leaders, dignitaries, corporate executives and celebrities. Our specialties include transportation, travel, family or estate management, and set security. We can arrange protective services for stockholders' meetings, conference or convention, special events, and travel domestically and internationally.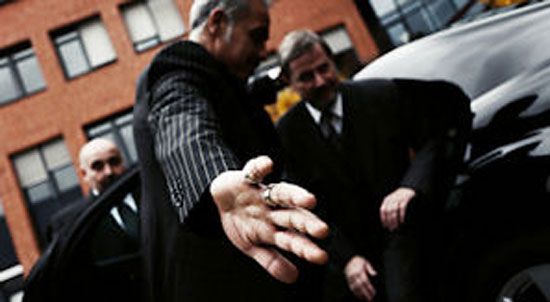 Consulting Services
IPG offers "problem-solving" consulting for major corporations and government agencies with respect to: Crisis Management, Threat and Vulnerability Assessments, Team Assistance with Implementation and Training, Executive Threat Assistance, Work Place Violence Prevention and Assistance, Expert Witness Consulting, Protective Travel Arrangements, Providing Protective Services and Support, and Security Awareness Programs.
We consult on event planning, training program development, and operations manual preparation. We can offer consultation on the design and installation of Security Systems to meet all corporate and private security needs.